WOLTAFELS EN HORTJIESVLOERE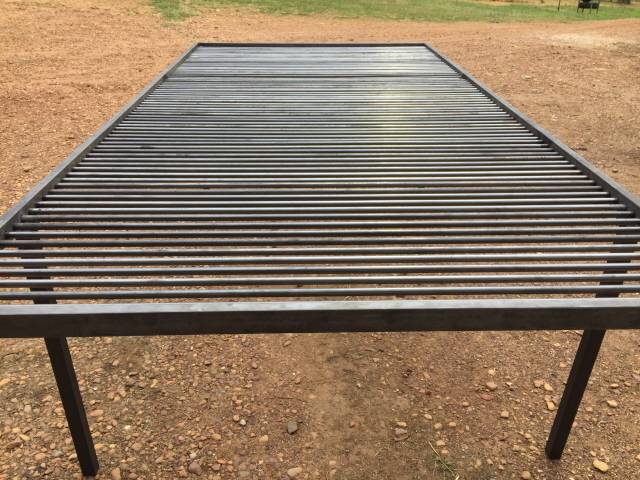 Claude Beukes, Caledon Overberg is bereid om 5% van verkope wat deur die NWKV gekanaliseer word, terug te gee aan die organisasie. Skakel hom gerus by 084 587 4747 vir verdere navrae.
Woltafels
Woltafel (hout) (3.0 X 1.5m) = R3 500
Woltafel (hout) (stukkies) (2.4 X 1.0m) = R2 450
Pote van hierdie tafel vou in om maklik te bêre
Staaltafel (3.0 X 1.5m) = R5 500
Pote haal af en hele tafel kan uitmekaar om vervoer te vergemaklik.
Hortjiesvloere
Hortjies (60 X 50 X 38mm) - ongeveer R480 / vierkante meter
skuins gesaag op een kant
met "nailgun" vasgeskiet
gebruik spesiale spyker
hout is "pine treated"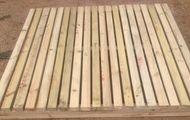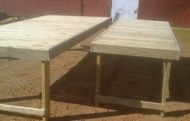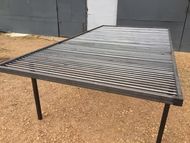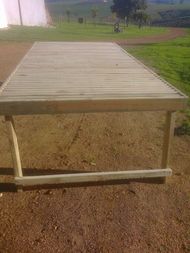 Leave a comment
Be the first person to comment.
Using this site means you accept its
terms
|
PAIA Manual
| Copyright © 2023 National Wool Growers Association, South Africa
| website by