Welcome to NWGA
National Wool Growers Association
The National Woolgrowers Association of SA (NWGA), having been founded in 1926 and established in 1929, is the oldest producer organisation serving the wooled sheep farmer. It has since developed into a countrywide association comprising of 6 provinces with a membership base of more than 4 500 commercial and 20 000 communal members.
Our motto is more sheep: more wool and this is achieved through the performance of Production Technology Services which is offered to commercial and communal farmers.
This website strives to be the preferred and frequently used medium whereby farmers can access cutting edge production technology information to assist with the promotion of sustainable and profitable wooled sheep farming.

In commercial areas the service focuses on:
Improving the profitability and sustainability of wool farming by providing world-class production technology and skills to SA wool farmers;
Utilise the favourable market conditions experienced by wool producers to convince other sheep farmers to change over to wool sheep farming. This could increase the total kilogram of wool produced by as much as 10%;
Study the threats of predation, stock theft, mining, conservation cropping and contamination to wool production and obstacles in increase wool production and provide solutions;
A well trained and skilled labour force, which includes farm worker training and Shearer training; and
Responsible wool production by keeping the Code of Best Practice up to date with the latest developments in the world.
the communal areas are focused on:
Genetic Improvement Programme to improve the quality of wool shorn;
Market readiness and market access to increase the volumes of wool sold through the auction system;
Training and mentorship to increase the farming skills of farmers; and
Management information collation whereby productivity and profitability data are to be collected.
NWGA, reliable service provider
NWGA has credibility with national, provincial and local government structures, organised agriculture, international role-players and producer organisations in other wool producing countries such as Australia and New Zealand. The network is a major advantage to its members;
Development partnerships with Government and other stakeholders in the industry; and
Is an accredited service provider with AgriSETA providing training in wool sheep production to farmers and farm workers in the commercial and emerging farming sectors.
NWGA involvement impacts on industry threats and development:

A reduction on predation losses to less than 4% on participating farms through demonstration and training
Training and Development programme that resulted in communal farmers to increase their income from wool through the formal auction system 88-fold to more than R233 million / annum since 1997, thereby drastically improving the livelihoods of rural communities.
Voice of the Wool Farmer on various platforms, including policy and legislation through:
Agri South Africa
Predation Management Forum (PMF)
Animal Health Forum (AHF)
Stock Theft Forum
Providing a Production Advisory Service
Liaison with Government, political heads and other relevant role-players as a representative body for wool producers in SA (commercial, emerging and communal)
So werk die NWKV se interne struktuur om die bedryf vir die boer uit te bou.
SA WOOL INDUSTRY STATISTICS

About 15 million wool sheep in SA of which 4 million sheep are owned by emerging and communal sector.
SA producers +- 45 million kg of wool per annum – more than 90% exported. Most important export destinations are China, Czech Republic, Italy, Egypt and Bulgaria.
SA produces 2-3% of the wool globally, and about 12% of the world apparel wool.
The value of the SA clip is about R5 billion / annum.
There are about 6 000 commercial and 4 000 communal wool producers in SA. The emerging sector produces about 13% of the national clip.
35 000 farm workers and 4 000 sheep shearers and wool handlers are employed in the SA wool industry.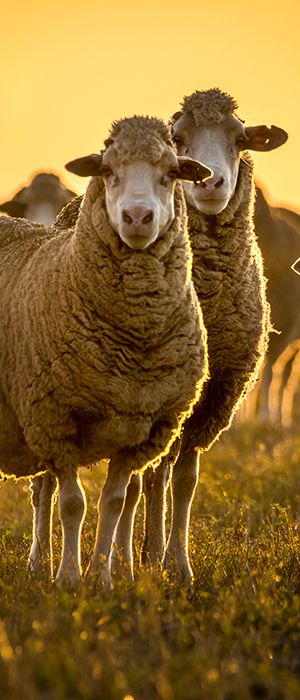 Using this site means you accept its
terms
|
PAIA Manual
| Copyright © 2023 National Wool Growers Association, South Africa
| website by