Flock Health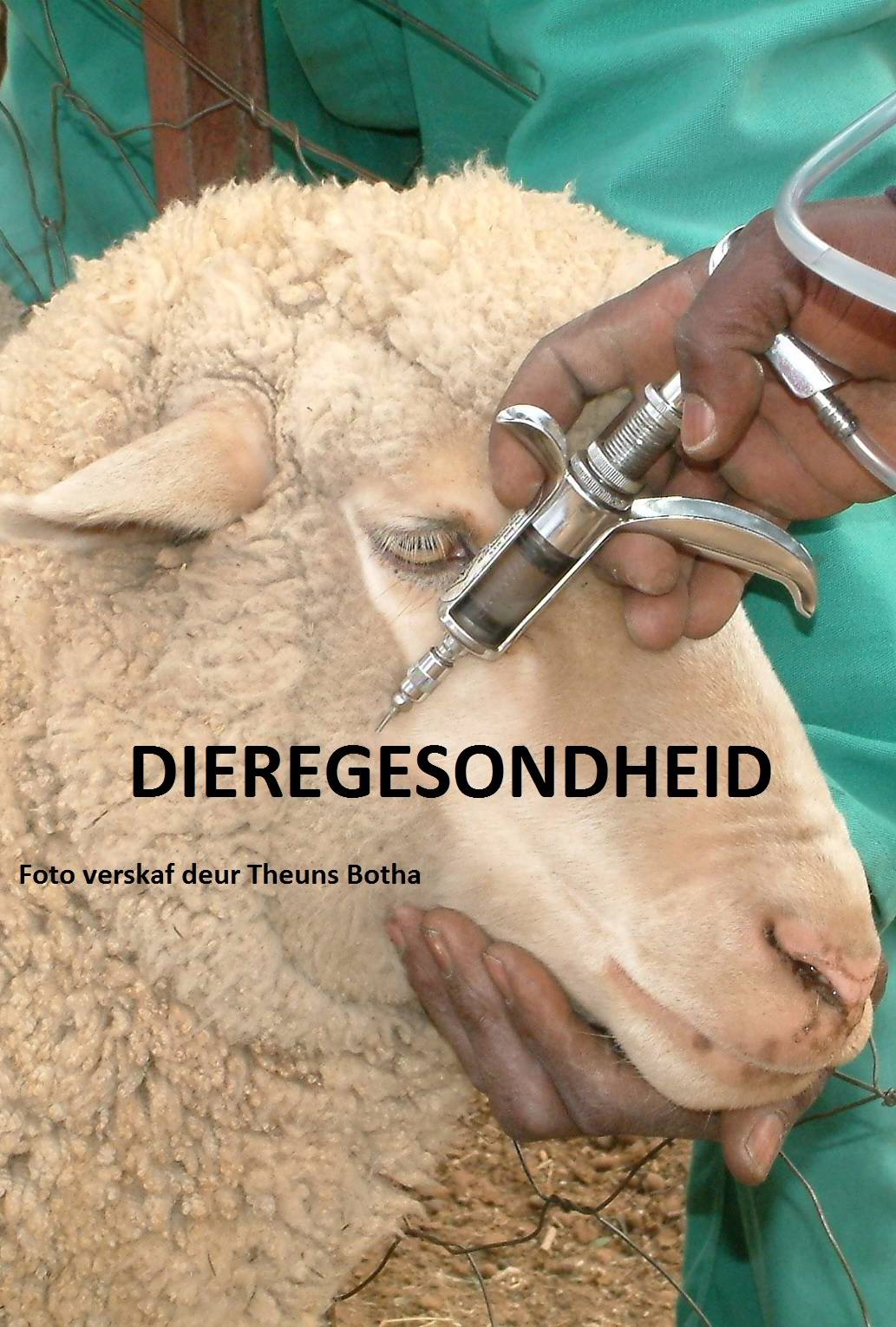 Vrotpootjie en Sweerklou word dikwels met mekaar verwar
Jannie Fourie, NWKV Produksie Adviseur gee feitelik die verskil tussen die twee kondisies.
5-punt Ondersoekmetode vir beter kuddegesondheid
Hierdie ondersoekmetode help die boer om maklik 'n hele aantal siektetoestande te identifiseer. Dit is nie die alfa en omega nie, maar u as boer kan daarvolgens diagnoses maak en sodoende veevrektes voorkom. Artikel deur Juan Venter, NWKV Produksie Adviseur Middelburg OK en met erkenning aan lede van die WURMFUNDI.
Slenkdalkoors
Feb 2016 - Dr. George de Kock, voorsitter van Cape Wools SA het in sy hoedanigheid as veearts, Produsente in die Boesmanland en Noordkaap distrikte versoek om hul Slenkdalkoors-inenting op datum bring. Hierdie versoek kom na aanleiding van gesprekke wat hy gehad het met mede-veeartse waar hulle 'n risiko vir Slenkdalkoors waarneem nadat goeie reën in die areas geval het. Hierdie areas toon ook meer weerstandig te wees teen Slenkdalkoors teenoor die res van die land. Daarmee dus 'n vriendelike versoek dat boere hul inentingsprogramme op datum bring. Luister hier na radio onderhoud met Landbou Radio. (luister vanaf minute 18:45 - 26:40).
Landbou Radio - Dr. George de Kock
Jonges vol moed vir Veeartsenydienste in SA
RSG Landbou het 'n radio onderhoud gevoer met 26 jarige Roche Cronje wie die 2014 ontvanger was van 'n toekenning aan die Universiteit van Pretoria, Departement Veeartsenykunde. Die NWKV ken jaarliks die prys toe aan die beste student in kleinveekunde. Hy gee raad aan skoliere wat Veeartsenydienste as loopbaan oorweeg en gesels oor die kompiteerbaarheid van SA teenoor die res van die wêreld. Hy is van mening dat dit moeiliker gaan wees om mense te kry wat belangstel in landbou, as om bekommerd te wees oor die toekoms van veeartsenydienste in SA. Sy siening oor die toekoms van skaapboerdery in SA gaan gepaard met interessante feite en advies.
Basic flock health information for the new sheep producer.
Sheep drenching and responsible use of wormers.
Leave a comment
Be the first person to comment.
Using this site means you accept its
terms
|
PAIA Manual
| Copyright © 2023 National Wool Growers Association, South Africa
| website by